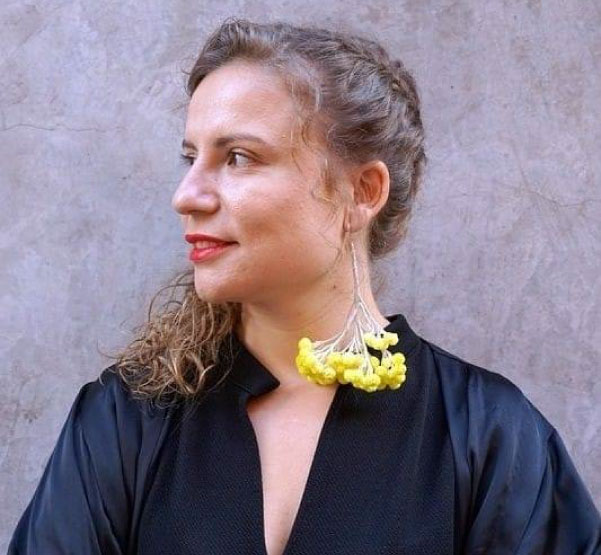 Alicia Sen
Degree in Art History and didactics from the University of Valladolid and Lille, France. Environmental educator and florist as well as cultural manager endorsed by La Fábrica.
Her entire career has been directed to art and nature. She has generated a very diverse professional path, although specific and personal. Combining experiences and training in contemporary art, ecology, rural environment and inclusion. She has won the first prize of the contest "Write about the Landscape" of the Royal Academy of History and Art of San Quirce.! Her work as an assistant of art galleries has been completed with her own curated projects. Such as those made for the AP Arte y Paisaje gallery in Riaza, the "Green Cube" project at the Complutense University or the recent "Shimenawa" exhibition at the Mad is Mad gallery.
During the last three years she has made a domestic curator in her "Gotelé Gallery. A gallery where Alicia Sen has been able to unleash her own exhibition projects, exposing mainly women artists under the umbrella of the "Hybrid Festival" or the event "Los artistas del Barrio in Lavapiés". The Gotelé Gallery has recently moved from the heart of Madrid to the Natural Park of La Sierra de Guadarrama. This project will culminate in 2019 in the creation of artistic residences for multidisciplinary production. Within the field of performing arts, she has been sworn in on several occasions as the Valladolid TAC Festival or in the Galerías de Arte contest for the Prison Creation Center of Segovia. She also organized the "F Day" meeting in Matadero (Madrid) for the National Federation of Arts and Disability. An encounter that showed the wide possibilities of dance from functional diversity, among others.